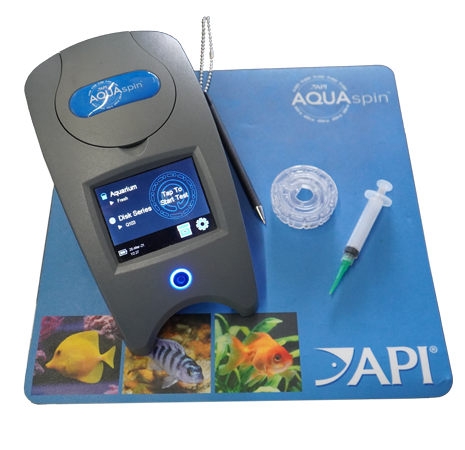 THE INDUSTRY'S LEADING CUSTOMER
SERVICE
WATER TESTING IS JUST A PART OF WHAT WE DO
Regular water testing is the key to a healthy, beautiful aquarium. We've upgraded to the API Aquaspin water testing system by Mars Fishcare. No more test strips or test kits…this cutting edge technology combines speed and accuracy for the very best in aquarium water analysis.
Fast and accurate readings of aquarium or pond parameters including where applicable, nitrate, nitrite, ammonia, phosphate, carbonate hardness, general hardness, pH, magnesium and calcium. This system eliminates color comparison or interpretation.
The Fish Factory is proud to bring this technology to our customers. Best of all, with every water test you buy, you'll get a $3.00 coupon valid on your same day purchase..